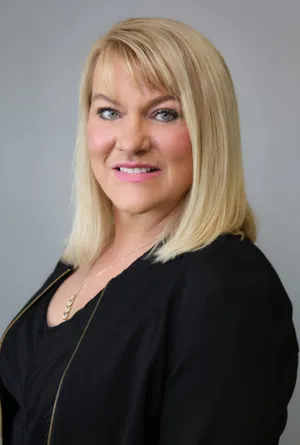 Rachel Jewell Swart, DDS
For Dr. Swart, dentistry is a passion and a calling. She started her dental career at an early age working at her neighborhood dental practice as a teenager. It was there that she learned to love interacting with patients, which fueled her desire to become a dental hygienist. After spending 10 years as a hygienist, Dr. Swart took the next natural step, which was to go to dental school. She attended The University of North Carolina, Chapel Hill School of Dentistry. In May of 2013, she graduated receiving her Doctor of Dental Surgery degree. Dr. Swart is a member of the American Dental Association® and has completed a fellowship in implantology. She is SMART (safe amalgam removal) certified and a participant in the Baby Oral Health Program. In addition, she is also an clear aligners preferred provider. She strives to provide high-quality, compassionate dentistry to her patients in a friendly and relaxed environment. She loves dental cosmetics and places a strong emphasis on holistic dental care and prevention of oral disease.
Dr. Swart was born and raised in northern Virginia. There, she met her husband, Keith, a veteran of the U.S. Army who was stationed at Fort Meyer, Arlington National Cemetery. They moved to North Carolina in 1999 and have called it home since. They have two sons, Kyle and Riley. In her spare time, Dr. Swart enjoys decorating, gardening and boating, as well as her new favorite hobby, playing the violin. Her favorite place to be is at the lake and if it were possible she would practice dentistry on a lake every day at sunset.
Meet Our Team
At Serene Smiles Dentistry, our team is a family, and we look forward to making you a part of it. We take the time to get to know you and to make sure that you understand and are comfortable with any procedure before moving forward. We also encourage you to call us at 919-460-7025 ahead of your visit if you have any specific needs when it comes to your dental appointment in Cary, North Carolina. You can learn more about us below or make an appointment to come see us in person.
Insurance Coordinator

Nicole appreciates the calm and serene environment at Serene Smiles Dentistry and enjoys working for a doctor that truly cares about our patients. She's been with the practice since 2018 and was in-office until 2020. She is now working remotely behind the scene. She values the doctor, the practice, and her team members. Nicole married her husband in 2005, and they have two sons and three dogs. When she is not working, Nicole looks forward to reading and shopping. She also likes to catch up on her favorite TV programs, watch movies, and spend time with her husband, children, and dogs.

Registered Dental Hygienist

Mo has been practicing Dental Hygiene for over three decades and we are thrilled she has brought that experience to our office. Many patients have followed her because of her personal skilled care and dedication to their dental health. She loves working with Dr. Swart, who has a team approach and patient focused philosophy.  Patient care is her highest priority and she strives to offer a great client experience. She truly love the many relationships that have developed over the years with each of her patients and looks forward to meeting the patients at Serene Smiles. Mo and her husband, have a son, who is currently studying Biomedical Sciences at Xavier University in Cincinnati, Ohio. Originally from Baton Rouge, Louisiana, she loves watching SEC football, reading a good book, and being outdoors with family and friends.  GEAUX TIGERS!

Patient Care Coordinator

Holly is a great addition to our team. She's new to dentistry after a long career in IT. She discovered her passion for working directly with people and helping to build a caring environment by being compassionate to others. Holly is happily married and they have 2 beautiful girls. She enjoys contributing to the overall success of the office at Serene Smiles Dentistry and the happiness of the patients. In her spare time she enjoys crocheting, gardening, reading, and building computers. Holly's made it her personal goal to make patients feel as valued as they deserve when they walk to our doors.

Treatment Coordinator

Deirdra had worked with Dr. Swart in the past and absolutely adored it, so decided to join her private practice when she had the chance. She graduated from UMass Dartmouth and is currently enrolled at WTCC for her doctorates. Deirdra has been married to her husband for 7 years and they have 3 beautiful girls. In her spare time she enjoys decorating, shopping, dancing, singing, and teaching others. Deirdra loves that Serene Smiles Dentistry is a place you can work hard, but also enjoy a laugh with the staff and patients. She hopes to bring happiness and health to each and every patient at the office.

Dental Assistant

Anika recently graduated from Triangle School of Dental Assisting. She's currently attending Durham Technical to obtain her Associates in Art. Anika enjoys photography by taking portraits of people. She enjoys working at Serene Smiles Dentistry because it feels like a close knit family. She hopes to be helpful and lend a hand anywhere it's needed in the office.